LAS VEGAS ELOPEMENT PHOTOGRAPHER
Las Vegas is one of the top elopement destinations in the world.
When you think about Las Vegas weddings, the first thing that comes into mind is a downtown wedding chapel.
Chapel weddings in Las Vegas can be very tricky. Most Las Vegas Wedding Chapels require you to use their in-house photographer, who are usually not professionals. Your images will most likely reflect the quickie Vegas wedding chapel feel. There are only a handful of places in downtown and on the Las Vegas Strip that allows you to bring your own photographer.
You don't have to compromise! Check out Some Of The Most Amazing Las Vegas Elopement Locations We Got The Pleasure To Photograph At. There are many amazing locations to pick from.
We have the experience and the professional resources what is essential to start your wedding adventure. We are ready to capture your big day.
MY FAVORITE LAS VEGAS ELOPEMENT LOCATIONS:
Las Vegas Boulevard/The Strip:
This is perhaps the most popular elopement location in the Las Vegas Valley. The Strip offers some great urban photo opportunities.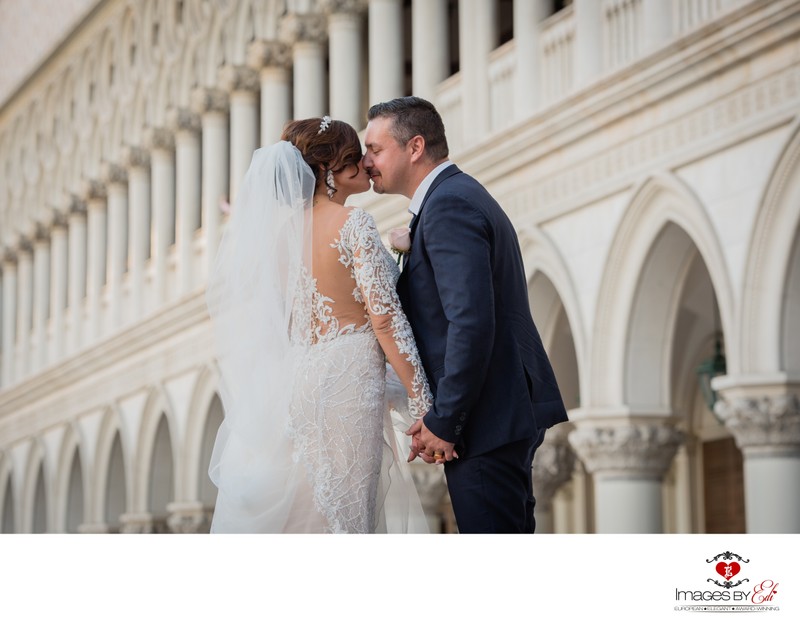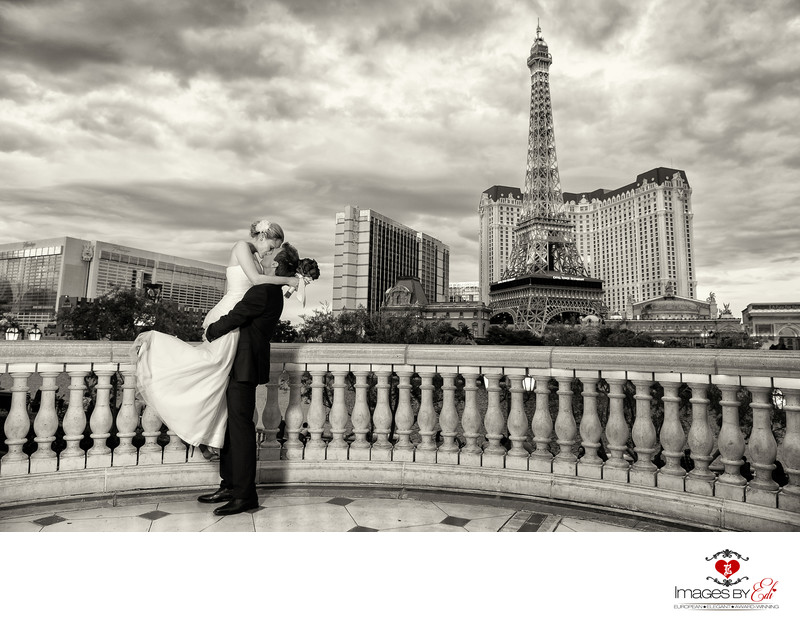 This 4.2-mile (6.8km) boulevard is home to 18 of the 30 largest hotels in the world, as well as famous "Welcome to Fabulous Las Vegas Sign."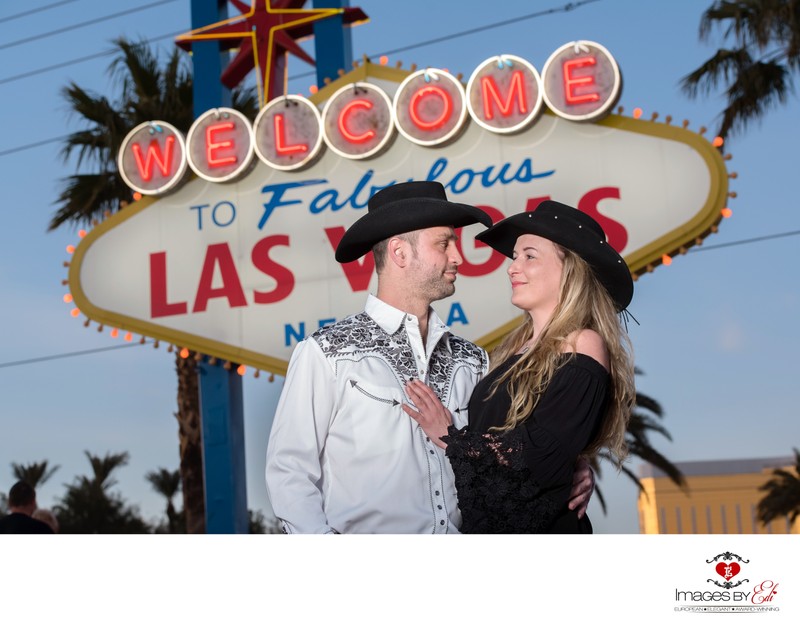 There's no better place to get wedding photos that scream "I was in Vegas!" then on the Strip.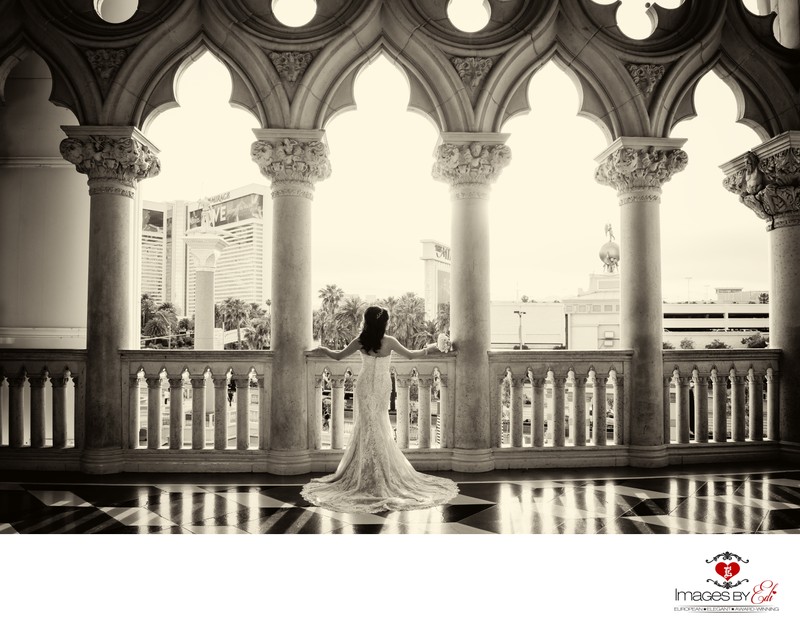 My favorite time of day to create images on the Las Vegas Strip is during the twilight hours. Right before the sun sets, the neon lights will turn on but the sky is still bright blue.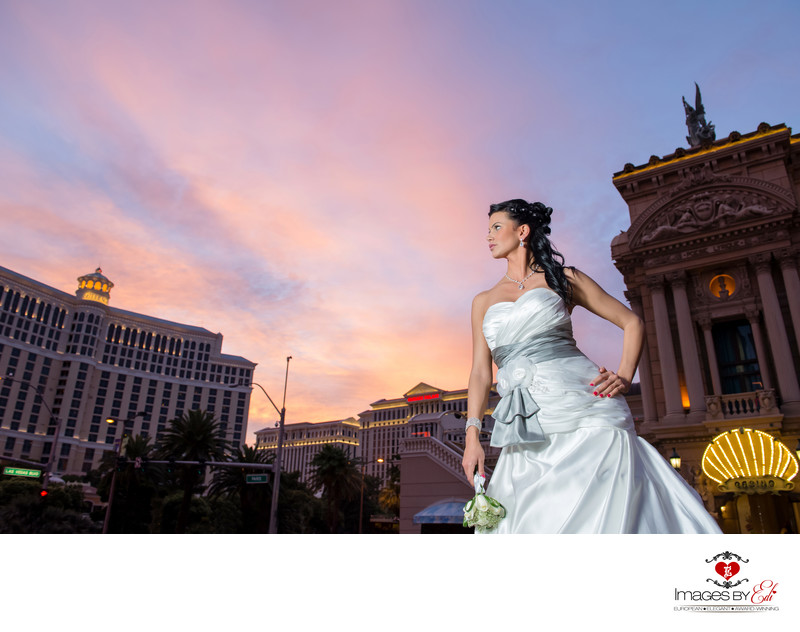 The excitement of Vegas will just be getting ramped up as well. Of course, we can also create beautiful photos during the day and at night with the neon signs behind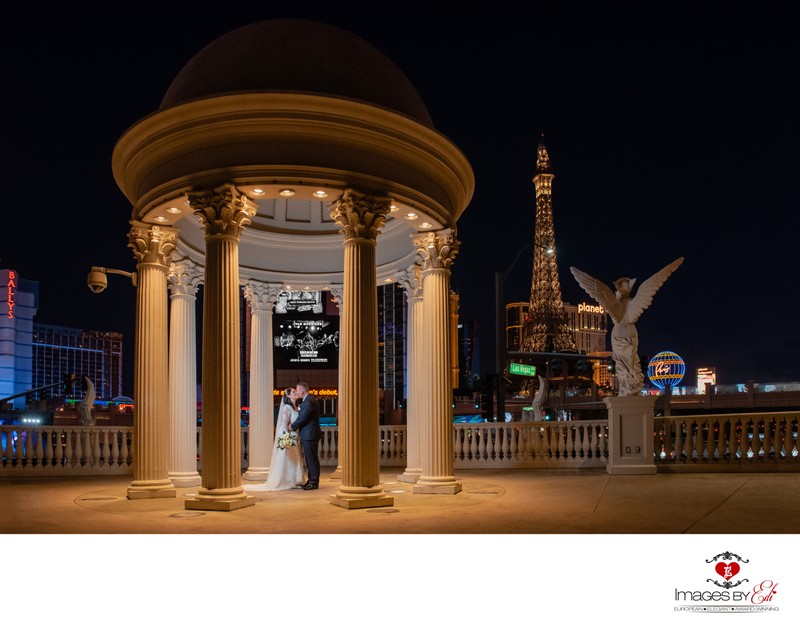 Downtown Wedding Chapel
Fremont Street (with its nostalgic casinos) and the Arts District (with its graffiti and urban vibe) are all in Downtown Las Vegas. If you decide to elope and tie the knot in a downtown wedding chapel, you can hire a Las Vegas elopement photographer to do a photo session after your wedding ceremony.
If you decide you want to skip the chapel and get married in one of the various locations in the Las Vegas Valley, we can help you with that as well.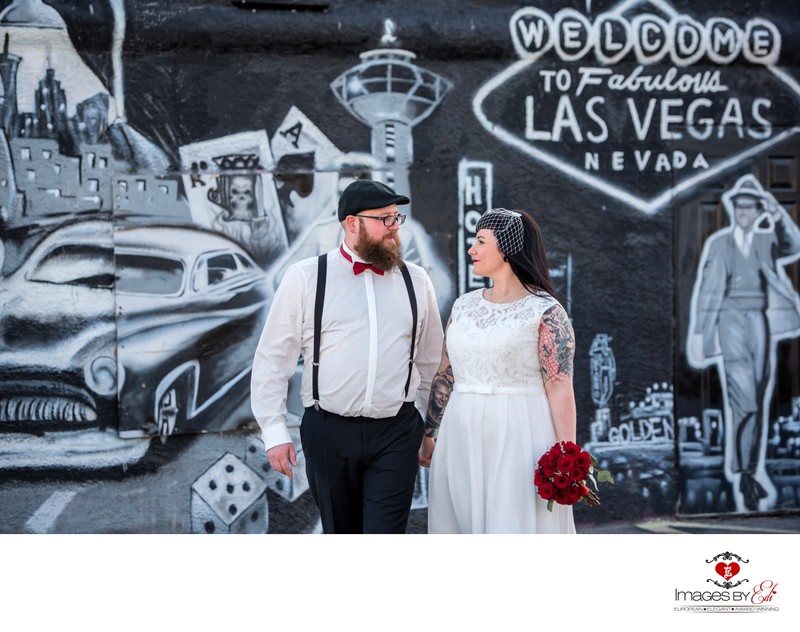 The Neon Museum
The Neon Museum, also called the Boneyard, is another classic Las Vegas photo session destination. It is iconic, colorful, industrial, and unique. At the same time, this attraction is full of rich history. The Neon Boneyard is essentially a museum home to old Las Vegas signs from famous casinos, motels, and businesses from the classic days of Sin City. Some of these signs, which were donated or rescued after being retired, date back from the 1930s. Las Vegas' most iconic art form is the neon sign, and the Neon Boneyard features beautiful demonstrations of this art. As many couples have discovered, these signs can provide a colorful background for wedding photos.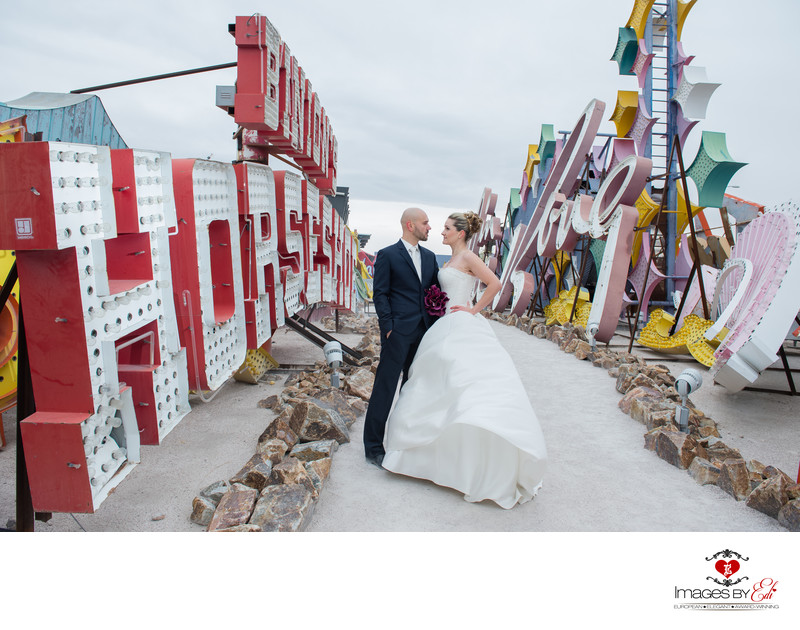 While on the grounds of the museum, you can have an intimate ceremony with just your partner, a smaller wedding with a few loved ones, or simply a photo session. Please plan in advance for your Neon Museum wedding/photo session! Spots are limited, so book your session as soon as you decide this is the perfect location for you! A fee of $500/hour is required for the photo session and directly booked with the museum. (rates may change)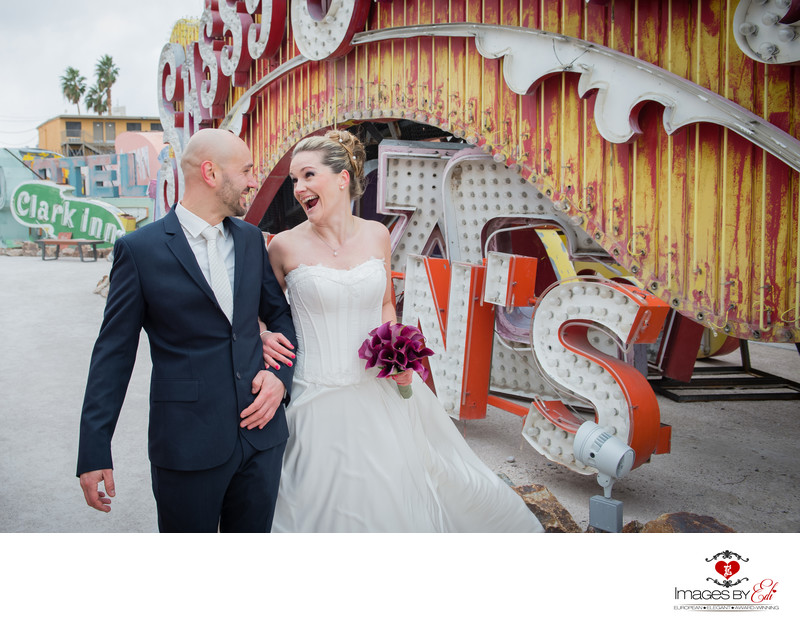 Springs Preserve
This beautiful venue is known as the birthplace of Las Vegas. It is a botanical garden with more than 400 varieties of trees and smaller plants.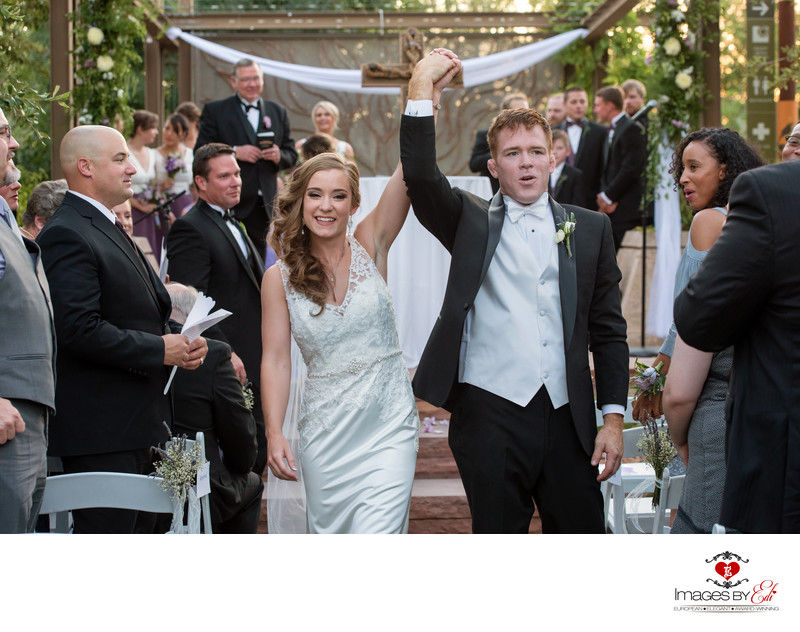 These include, among others, herbs, vegetables, cactus, palms, and roses. As an oasis in the desert, it is a very green, very unique Las Vegas elopement location.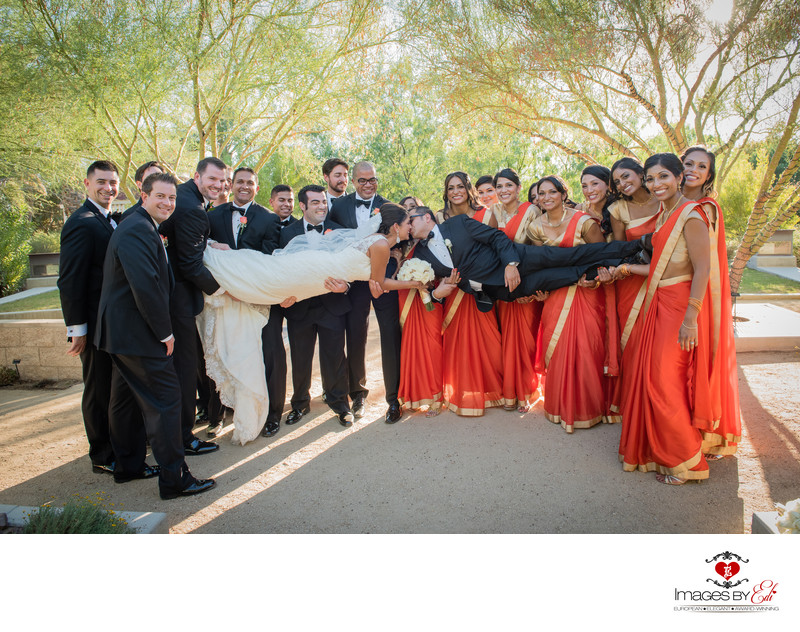 Eldorado Canyon / Nelson Ghost Town / Nelsons Landing
Nelson is a Las Vegas elopement photographer's dream and one of my favorite locations to create images.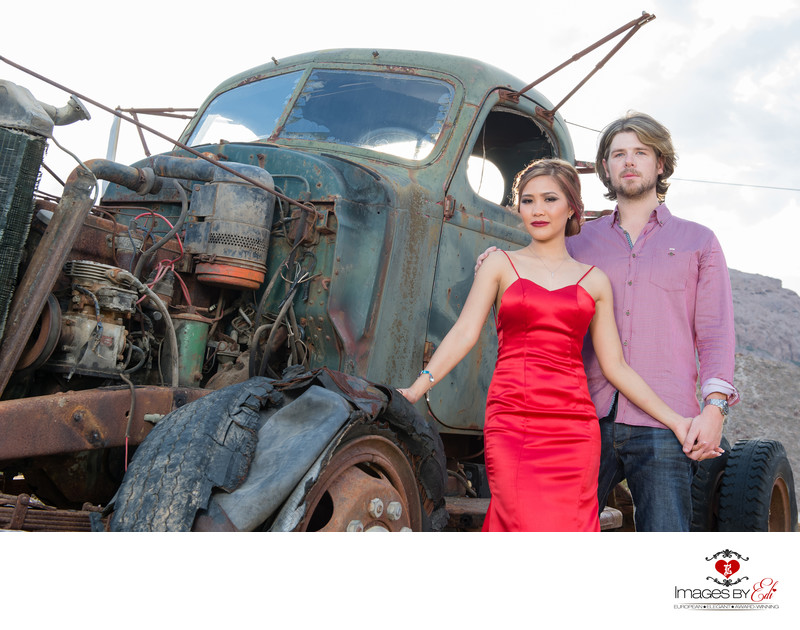 This fantastic location by the Colorado River has a rustic, vintage feel that anyone can appreciate. Since it's only a few miles into the desert from the Las Vegas Strip, Nelson is an ideal location. It will provide your wedding photos with just the right mix of authenticity and glam.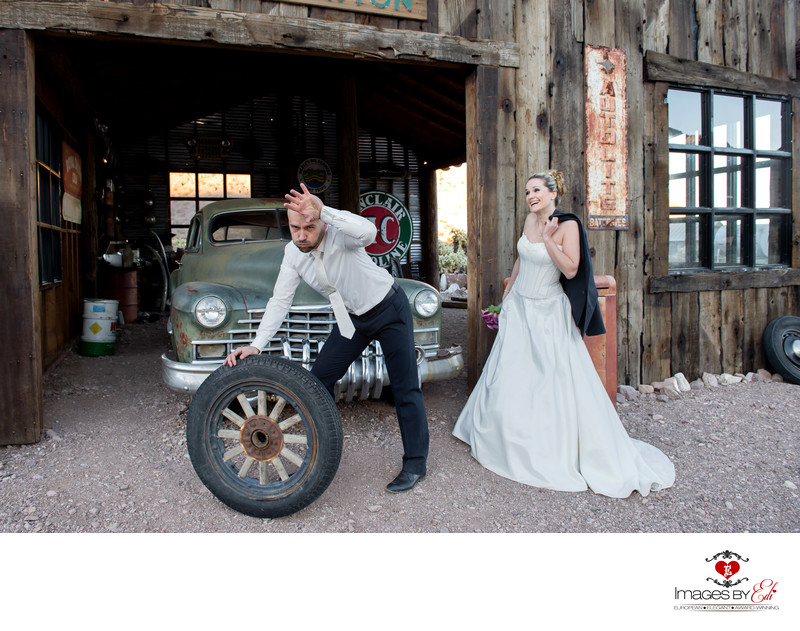 Nelson was home to gold, silver, copper, and lead mines from about 1858 until 1945. Today, Nelson is a privately owned ghost town. The settings are always changing.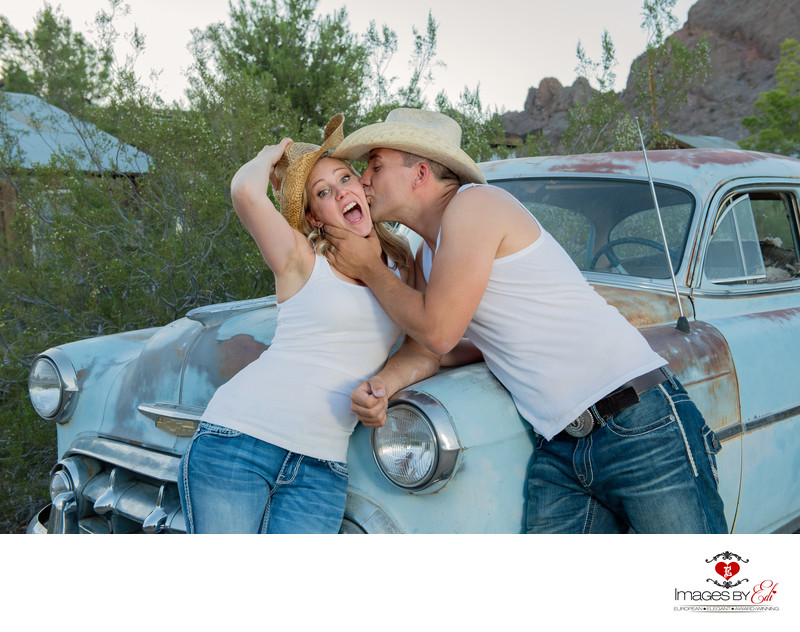 You'll find rusted old cars, a school bus, gas pumps, old barns, water pumps, and a plane from a movie set. There's also a cactus garden that makes for a very picturesque setting for a fun and unique photo session! It's a perfect location for something different, and something that no one else has back home. Their rates are also extremely reasonable, at only $15 an hour.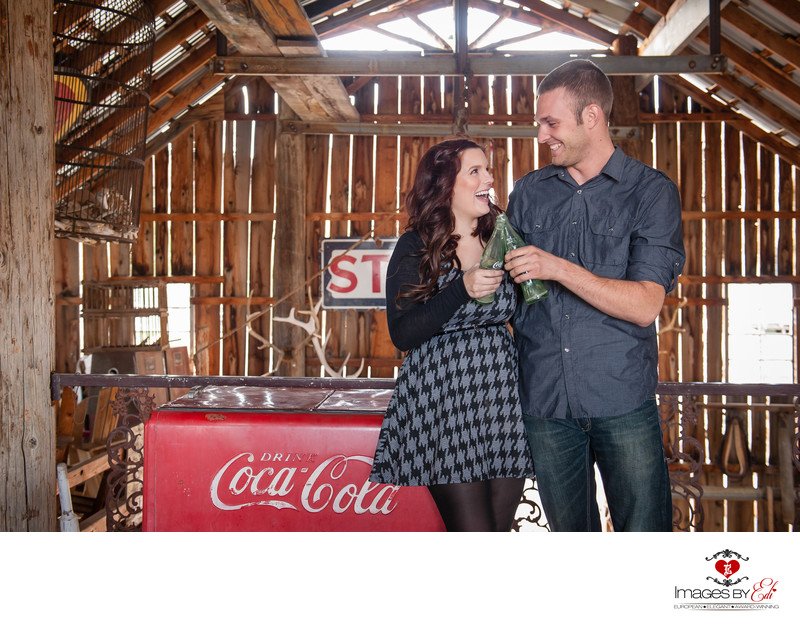 Dry Lake Bed
This is another unique location if you want something different and don't mind getting a little dirty. While only a 30-minute drive east from the Las Vegas Strip, the dry lake bed seems like it's in another world. This large, flat area features a cracked desert floor that's surrounded by mountains on one side.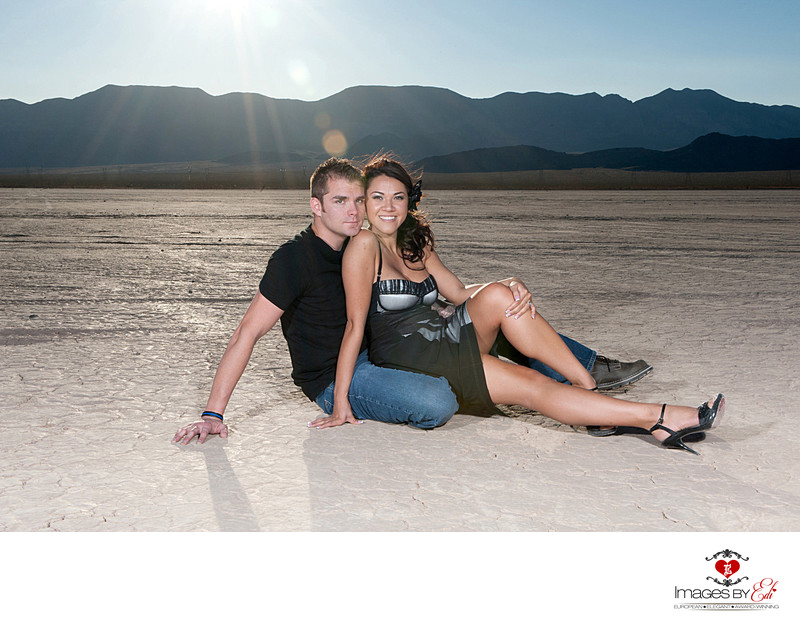 It's best to take pictures there just before sunset. Since there will be no distracting elements, the nothingness puts the focus just on you, your partner, and the beautiful light behind. However, this location can sometimes get very windy! If you are the type of person who wants every hair in place, this might not be the location for your session.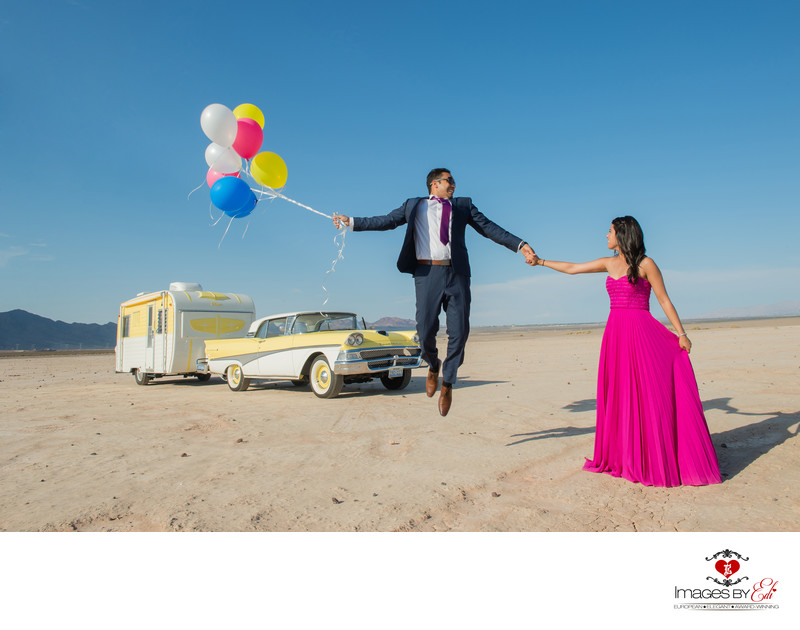 Check out our
Can't wait to connect with you!